PlaneTax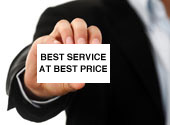 INTELLECTUAL PROPERTY
Intellectual Property
Intellectual Property (IP) can be one of the most valuable asset of a company. IP is the legal term used to portray the compilation of Laws which protect various legal entitlements which are the product of intellect. It gives the right to the person to own this IP in a similar way to owning tangible property.
As from 1/7/2016 Cyprus has implemented a new very favourable IP regime whereby the effective rate of taxation can be as little as 2.5%, which covers:
* Patents inventions 
* Industrial designs 
* Copyrights: - Literary,dramatic,musical,scientific, artistic works
                 - Films, sound recordings, broadcasts, published editions
                  - Databases, publications, software programs
It specifically excludes IP related to marketing such as business names, brands, trademarks and image rights.
The IP should be owned by a person in course of its business and:
- it can be acquired, developed or exploited
- it is a result of R&D expenditure
- it can be registered in Cyprus or abroad
Cypriot resident IP companies enjoy the following tax allowances:
- 80% of their worldwide qualifying profit generated from IP
- 80% of their profits from the disposal of IP
- 20% annual depreciation on the cost of acquisition or development of IP
Furthermore Cyprus offers the following:
- the results of innovation and creativity are protected at a National, European and International Level
- no withholding tax in Cyprus on payments of royalties abroad
- no withholding tax in Cyprus on dividends payable to non-cyprus residents
- no tax on the gains arising from the disposal of shares in a Cyprus or other company
- a reputable and fully transparent financial center
- full member of the European Union
- one of the most popular jurisdictions for holding companies
- favourable Double Taxation Treaties with 157 countries
- has no exchange control and a tax system approved and compliant by EU and OECD