PlaneTax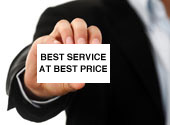 FORMATION OFFSHORE COMPANIES
Formation of offshore companies
The investor has the choice to either buy an existing Cyprus offshore company (shelf company) or set up a new one. The decision is affected mainly by two factors:
1.    

Speed, as shelf companies are already established.
2.  

The name and the objects of the company, as shelf companies may not meet the specific requirements of the investor.
All the other requirements apply to both cases.
The following details must be provided to us:
Company details:
-       

Name of the company
-       

Objects of the company
-       

Names of the shareholders
-       

Names of the directors and the secretary.
-       

Registered office of the company