PlaneTax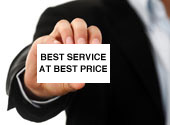 FILMS
Recently Cyprus has introduced generous tax incentives to attract international film production.
1. Cash Rebate.
International production companies are able to claim up to 35% on eligible expenditure incurred in Cyprus (with a maximum of 650.000,00 euros per production)
2. Tax exemption.
As an alternative to cash rebates, production companies can benefit from a tax exemption of up to 30% on its taxable income (limited to 35% of the eligible expenditure)
3. Tax deductions for investments in infrastructure and equipment.
Film producers subject to a tax liability in Cyprus investing in film production infrastructure and technological equipment shall be entitled to deduct the amount of its investment from its taxable income. Tax deductions are limited to 20% of qualifying production expenditures in case of small enterprises and 10% in case of medium-sized enterprises.
4. V.A.T. deduction on all eligible expenditure.   
Production companies engaged in filming activities in Cyprus are entitled to V.A.T. refunds on production expenditures incurred in Cyprus.