PlaneTax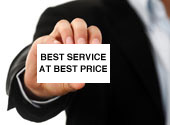 SHIPPING
 SHIPPING
Cyprus -European Shipping Flag
Sovereign Flag – Cyprus an International Maritime Centre
Cyprus has during the past two decades become an International Maritime Center. There are numerous reasons that brought Cyprus to this position, having at the same time the 5th largest fleet in the world.  It would be very probable for someone to think that this would be a result of a number of beneficial advantages that Cyprus and the Cyprus flag have to offer. I shall now attempt to mention some of them which I believe are of high importance:
Member of the United Nations, the Commonwealth and the Council of Europe.
Democratic country with a free market economy.
Strategic location at the crossroads of three continents.
Modern and efficient legal, accounting and banking services based on English practices.
Double Tax Treaties with a lot of countries.
No tax on profits from the operation of a Cypriot registered vessel or on dividends received from a ship owning company.
No capital gains tax on the sale or transfer of a Cypriot registered vessel or the shares of a ship owning company.
No estate duty on the inheritance of shares in a ship owning company.
No income tax on the emoluments of officers and crew.
No stamp duty on ship mortgage deeds or other security documents.
Signatory to numerous international maritime conventions.
Extensive network of bilateral agreements through which Cypriot ships receive either national or favoured nation treatment in the ports of other countries.
Competitive ship registration costs and annual tonnage taxes.
Full protection for financiers and mortgagees.
Favourable tax regime for ship management and other offshore enterprises.
Low set up and operating costs.
Excellent telecommunications and easy access by air and sea.
Highly qualified managerial, clerical and technical staff available.