PlaneTax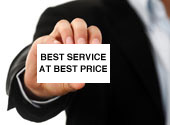 IMMIGRATION PROGRAMS
Immigration programs and visas
Cyprus is one of the easiest countries to attain Cyprus (European) Citizenship or Permanent Residence.
Holders of Cyprus passport have the right to travel, reside, work and buy property in all 27 EU member countries. Additionally Cyprus passport holders enjoy visa free travel to over 160 countries.
Cyprus (European) Passport
Applicants must be over 18 years of age with clean criminal record and can get Cyprus citizenship for life. A person may apply personally or through a company as a shareholder or as a senior member. This can be completed within 3 months from the application date provided they meet the following criteria: 
- Investing in Cyprus of at least €2m in bonds, securities, shares, real estate, financial assets, etc (for at least 3 years)
- Acquiring property in Cyprus for private use of at least €0.5m plus VAT
- No need to live in Cyprus, to speak Greek, to pass any exams, to exit from the first citizenship, to establish a company or to enter into employment.
The citizenship covers also the dependents.
Permanent Residency Visa
 - Acquiring property in Cyprus for private use of at least €0.3m
Work Permit
Executive directors of a Cyprus company can obtain a work permit and visa provided that:
- the company has a physical office in Cyprus
- the executive director has a monthly salary of at least €4000
- the amount of foreign investment in the company should be at least €170860 out of which a remaining balance of at least €41006 should be in the bank account on the day of the application
Our Firm can assist you in this regard from beginning to the end to:
- Take care of the whole process until the deliverance of the required result
- Make the necessary application and file all necessary documents
- Find and suggest suitable property to suit your needs
- Provide you with investment advice
- Make all necessary arrangements for you to visit Cyprus if you wish
Documents required to be submitted for obtaining Cyprus Passport:
Letter by the applicant stating the kind of investment
Application Form – M127
Birth certificate
Copy of passport
Clean Criminal Record – From the country of origin and the country of residence
Marriage certificate
Copies of advertisement in a daily newspaper two consecutive posts
Two passport size photographs
Curriculum Vitae
Residence in the Republic of Cyprus – Purchase price of at least €0.5m plus VAT
Investment in Cyprus – Of at least €2m